A recent study via LinkedIn's B2B Technology Marketing community showed that many B2B marketers are using new digital marketing tools for lead generation, customer acquisition and thought leadership. Content marketing ranked highly (72%) for B2B marketers as part of their marketing tools makeup, while social media, email marketing and mobile marketing ranked just behind. Other studies show that B2B buyers utilize the Internet as much as 94% in researching options and the actual buying process.
As an agency that provides a wide array of marketing services, we are especially focused on leveraging the behavioral timing and cost effectiveness of digital marketing tactics to help our clients succeed online when prospects are "in the market" for precisely what they offer.
Please feel free to reach me anytime at byoung@youngcompany.com or 949-438-2722.
---
Young Company Achieves Google Partner Status
Young Company is proud to announce our newly earned status as a Google Partner. Young Company has achieved certified Google Partner standards by having an excellent company profile complete with multiple employee AdWords certifications, substantial spending budget and exemplary best practices in all of our digital marketing campaigns. Young Company looks forward to utilizing our Google partnership to better serve our current and future clients.
---
Client Spotlight: Waterford Technologies
For fifteen years, Waterford Technologies has been delivering email and file archiving technologies to their clients, supplying products such as MailMeter, File Archiver, GoldFax and WT Suite. Waterford Technologies has engaged Young Company to assist in the branding of its email archiving product, MailMeter. The MailMeter software product enables companies to reduce storage on their email servers improving backup and recovery times. Young Company will provide brand research, positioning strategy and digital marketing support including natural and paid search, assisting Waterford Technologies in driving leads in the U.S. market.
---
Employee Spotlight: Paul Prisco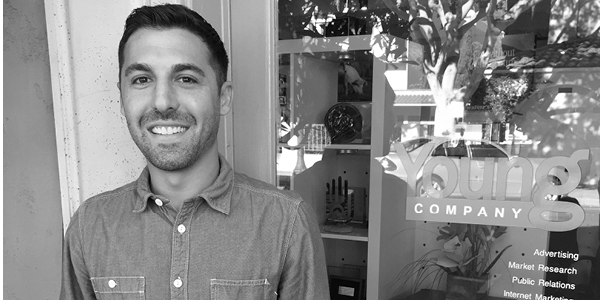 Paul joins Young Company after completing his MBA from Loyola Marymount University, where he specialized in marketing and entrepreneurship. Paul's interest in business and digital marketing inspired his thesis topic, which focused on consumer mobile payment adoption. As a member of the digital marketing and market research team, he is excited to learn more about search marketing and web analytics.